Buy
Real estate agency in Herault, France : Balaruc, Bouzigues, Frontignan, Loupian, Meze, Poussan, Sete
Prix : 997 500 €
ALIGNAN DU VENT - SUPERBE MAISON DE MAITRE
Reference : NL15049
Place : Pézenas and region
Type : House
Surface : 460 m²
Number of room : 4 rooms and more
ALIGNAN DU VENT
In the heart of the Languedoc vineyards, 20 km from Béziers, near Pézenas, located in an estate with a beautiful set of buildings divided into 12 apartments, superb mansion of 460 m², 5 bedrooms, with a independent garden of ~ 600 m².
The condominium offers 2 pools, a parking lot, a park.
The set is in perfect condition.
Lots of charm and possibilities for this exceptional product.
Christine MERCIER
This property is
offered by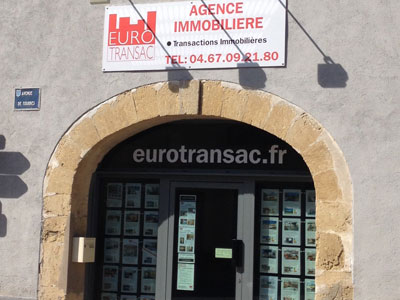 EUROTRANSAC
3, avenue de Pézenas
34120 Nézignan L'Évêque
Fax : 04 67 77 48 80

Phone : 04 67 09 21 80