Real Estate Eurotransac : immobilier, herault, montpellier, sete, pezenas, Bassin de Thau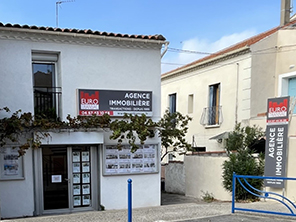 Eurotransac is made up of five real estate agencies in Herault, France serving you since 1993.
Balaruc-le-Vieux, Balaruc-les-Bains, Saint-Pargoire,
Saint-Jean-de-Védas, Nézignan-l'Évêque.
Estimate your property
Real Estate Agents
Increase your efficiency :

• Free Estimate of your property at current market prices..
• Several agencies … only 1 contact.
• High visibility for your ad.
Our services