Buy
Real estate agency in Herault, France : Balaruc, Bouzigues, Frontignan, Loupian, Meze, Poussan, Sete
Prix : 116 000 €
ROUJAN, village house composed in 2 apartments with courtyard.
Reference : NL21083
Place : Pézenas and region
Type : House
Surface : 87 m²
Number of room : 3 rooms
EXCLUSIVE on 4 levels, located at the corner of the street in the historic center of the village, this property consists of two bright and pretty apartments of 45 m² each.
The first apartment has a charming private courtyard. The second is accessed by a staircase located in a small typical street.
Possibility to live in one of the 2 apartments and to have a rental report for the second.
This property is
offered by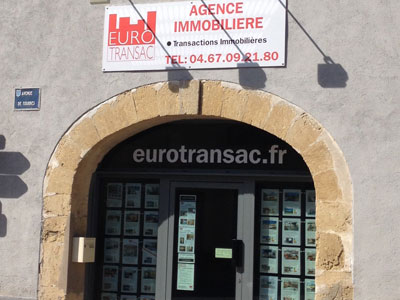 EUROTRANSAC
3, avenue de Pézenas
34120 Nézignan L'Évêque
Fax : 04 67 77 48 80

Phone : 04 67 09 21 80