Buy
Real estate agency in Herault, France : Balaruc, Bouzigues, Frontignan, Loupian, Meze, Poussan, Sete
Prix : 280 000 €
SOUS COMPROMIS - Bessan.Cozy villa of 75 m² on one level on a plot of 302 m².
Reference : NL22002
Place : Pézenas and region
Type : House
Surface : 75 m²
Number of room : 2 rooms
Located in a quiet area, close to the city center, single-storey house of 75 m² composed of a pleasant day part, living room / sejoiur, American kitchen, an office area, 2 bedrooms, 1 bathroom, 1 toilet, 1 large garage with 1 kitchen and 1 mezzanine.
Outside, a lot of charm with landscaped garden, and terraces.
Everything is designed for well-being, the art of living and receiving.
Easy-going product, rare. A must see!
This property is
offered by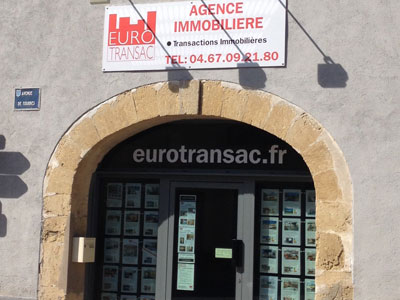 EUROTRANSAC
3, avenue de Pézenas
34120 Nézignan L'Évêque
Fax : 04 67 77 48 80

Phone : 04 67 09 21 80